Louisiana students are represented amongst the estimated 400,000 people who gathered in New York City on September 21st, 2014 for the People's Climate March
During the weekend of September 20th, 2014, approximately 40 students from Tulane, Dillard, Loyola, Southern University (Baton Rouge, Louisiana), and Grambling State University (Grambling, Louisiana), in addition to 25 New Orleans community members, travelled via bus to attend the People's Climate March in New York City. The People's Climate March, which took place on September 21st, 2014, was the largest mobilization of activists calling for climate justice and environmentally-conscious legislation in history, and drew approximately 400,000 people, including a 50,000-strong student contingent. In the days immediately prior to the march, students organized a convergence to share skills, techniques, tactics, and information on the topics of youth organizing, community organizing, entering/exiting communities, climate change, and environmental legislation. Through a stipend provided to me by Tulane's Center for Engaged Learning & Teaching (CELT), I was able to secure travel to attend the convergence, where I was able to see several high-profile speakers, including Bill McKibben (the founder of environmental organization 350.org, a primary organizer of the People's Climate March) and Mary Robinson (the first female President of Ireland, and a United Nations High Commissioner for Human Rights).
At the youth convergence, I attended a workshop entitled "We're All In This Together: Recruiting Diverse Participants," which discussed the importance of diversity in community organizations and social justice-based movements. I also attended another workshop entitled "Radical Poetry and Music: Getting People Moving," which focused on the power of music and spoken word in unifying movements. As a participant in both of these workshops, I was able to meet and network with students who were representing schools from across the nation and the globe. These workshops were interesting to me because they were both applicable to my studies and work in social innovation, and addressed how to create strong community support, a problem that many social innovators and entrepreneurs face. Additionally, as a student of color, I appreciated the opportunity to meet with other students who were concerned about diversity in the workplace, higher education, social justice movements, community organizations, and government- all topics that were discussed within the context of empowering communities who lack political or economic clout, a concern that many social innovators seek to address.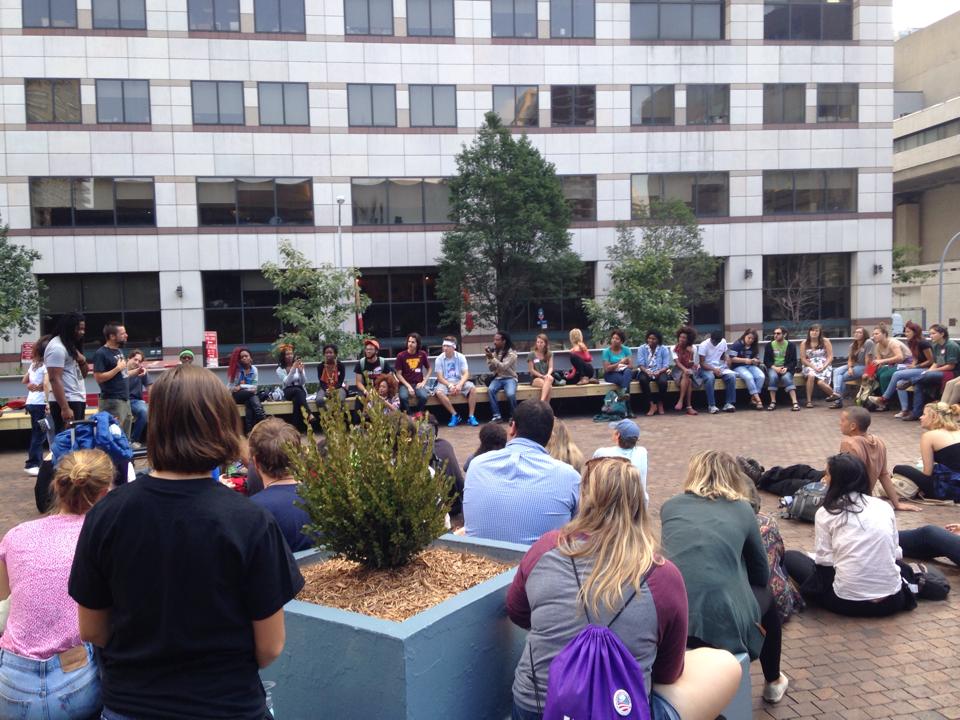 Above: The "Radical Poetry and Music: Getting People Moving" workshop organized at the youth climate convergence, in preparation for the People's Climate March
Over the course of my weekend in New York City, I had the privilege to meet with community organizers and student leaders, and hear their stories, as well as share my own experiences. I am excited about the opportunity to apply the techniques, strategies, and advice gained to my Intro to Social Innovation and Social Entrepreneurship class that I am currently enrolled in, and through my work as an undergraduate Social Innovation Fellow at the Center for Engaged Learning & Teaching.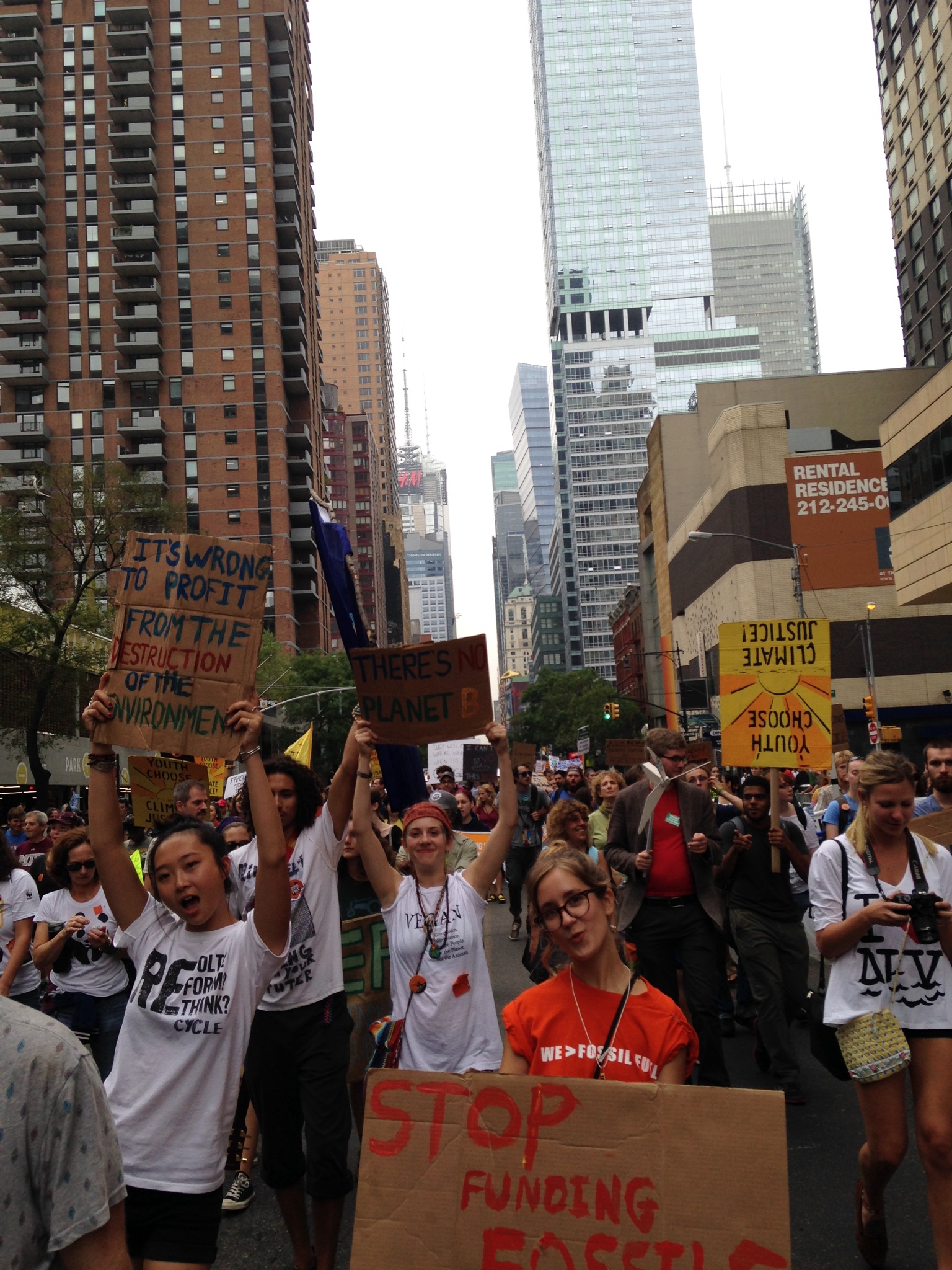 This opportunity was made possible by funding from Tulane's Center for Engaged Learning and Teaching, which offers many other opportunities for students to gain hands-on experience to supplement their traditional studies. If you are interested in similar opportunities, then I encourage you to apply for the following two awards:
Engaged Learning Award:
Link: http://bit.ly/EngagedLearningAward
Program Overview: Engaged learning experiences are vital for students interested in pursuing careers related to social innovation, social entrepreneurship, and changemaking. We aim to make it possible for students to pursue experiences in these and related fields that build their skills as changemakers. We are proud to offer this award opportunity for students who pursue experiences in social innovation and social entrepreneurship that may otherwise cause financial hardship. At this time, students may receive up to $1,500 over the course of their academic study at Tulane University.
Victor C. Alvarez Spark Innovation Award
Link: hhttp://bit.ly/AlvarezSparkAward
Program Overview: The Victor C. Alvarez Spark Innovation fund awards seed funding to student social innovators in order to move their ideas forward.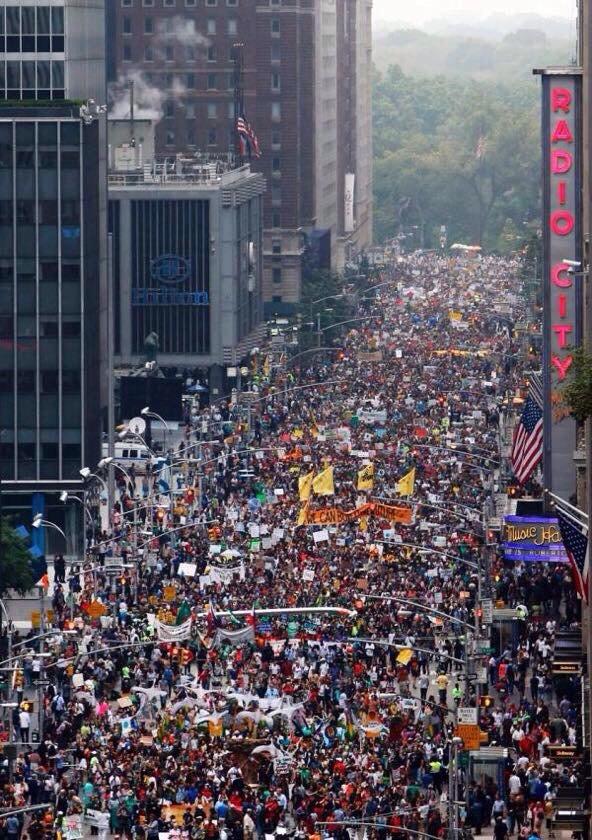 Above: An aerial shot of the People's Climate March demonstrators en route to Times Square