I had heard of WWOOFing from a Tulane student who presented at a forum and whom received grant money to participate in this program in Argentina. WWOOF, which stands for Worldwide Opportunities on Organic Farms, is an organization that allows organic farmers around the globe to connect to other people who are interested in traveling to that country, learning that language, and taking part in the revolution of sustainable nutrition. I was immensely excited by the idea – not only did it sound fun and enriching, especially as a public health student with interest in nutrition, but also economical; in exchange for manual labor on the farm, a WWOOFer receives room and board. WWOOFing tied exactly into my involvement with SISE, my declared minor, and fell right into the pathway I wanted to take with public health.
I decided I wanted to spend the summer of 2014 WWOOFing somewhere Latin, to practice my Spanish and for its proximity to home. When I came across the Luquillo Farm Sanctuary in Puerto Rico, it sounded like a perfect fit: an organic farm in development on the eastern coast of Puerto Rico, with an educational component as well: the farm had a double role as a camp that taught local children about the importance of agriculture and how farm skills are practical in everyday life. This facet of the Sanctuary was very exciting to me, as I had spent a considerable amount of time working for Our School at Blair Grocery, an organic urban farming organization in the Lower Ninth Ward that also provides alternative education to students.
My friend, Stephen Barkan, who is also a Tulane SISE student, and I applied for the SISE Engaged Learning Award that I read about in the TUChangemaker newsletter, to offset the cost of transportation, and we both received our requested amounts of money (you can find Stephen's blog post here). We booked our flights to Puerto Rico, and were thrilled to learn about traveling, farming, and different solutions to some of the societal needs of the region. We were excited to work on a farm that held so much promise for its community.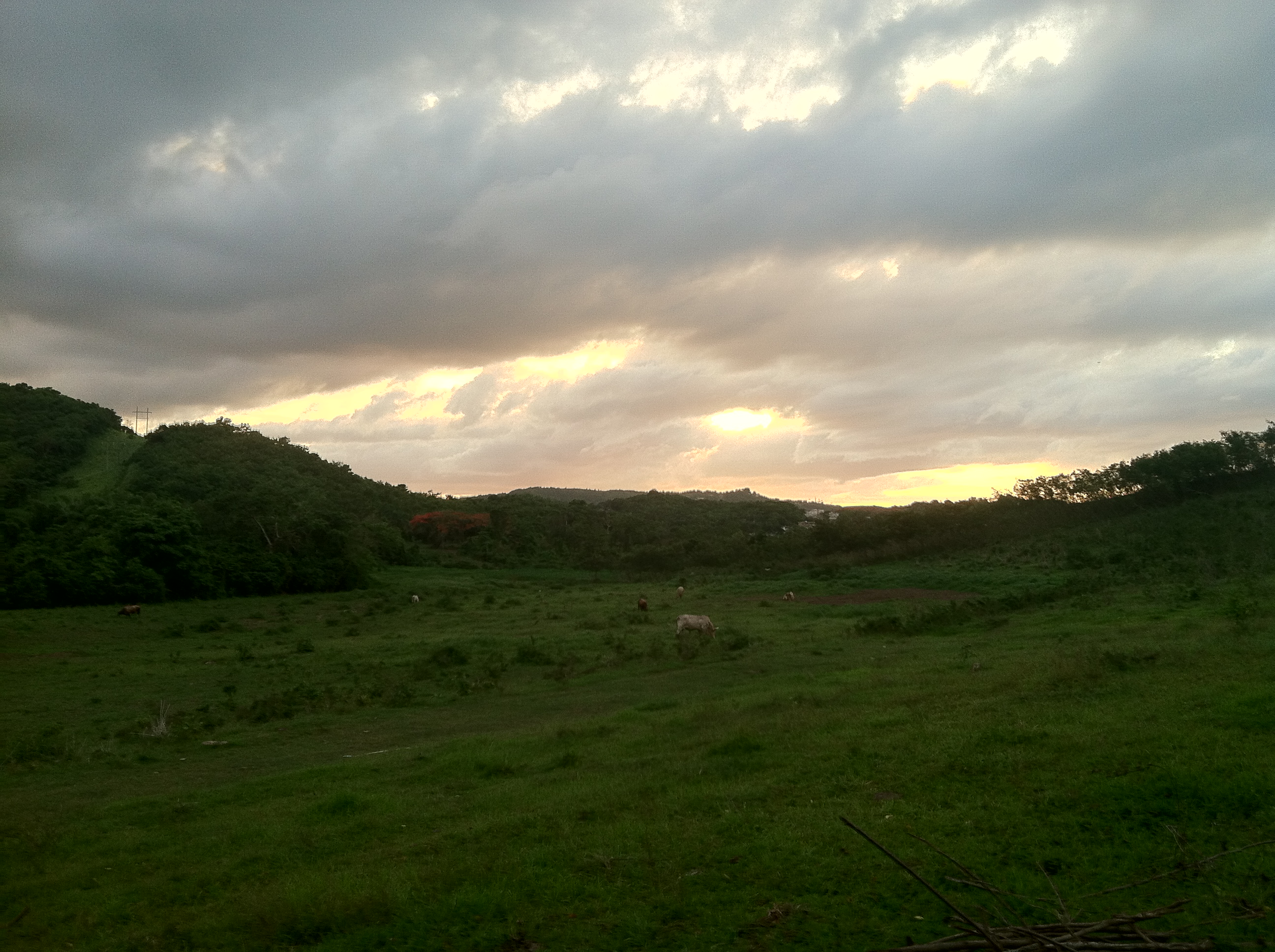 When I arrived to Luquillo Farm Sanctuary, I realized by the first evening that the image I had crafted in my head of the farm – lush and fertile, with plants already growing in beds – was not at all realistic. The only work that had been done when we arrived on the farm was rudimentary fencing around a small zone area on a hill (designated as Zone 1), fencing around the campsite we would sleep for the month, and little else. Moreover, the owners of the farm were not actually experienced farmers, but rather a family who had primary jobs of their own, and who operated this farm as a side project. They seemed to know a lot about farming in theory, but had never practiced it before acquiring the land, nor had they implemented their knowledge into the Sanctuary due to lack of time, strength, and manpower.
Throughout the four and a half weeks Stephen and I WWOOFed at the Luquillo Farm Sanctuary, we worked 35 hours a week digging rows every day. By this, I mean we used a pickaxe and shovel, and removed grass from the hill we called Zone 1 until there were about 10 beds ready to grow plants. Not until the last three days, however, did we even have starter saplings to plant in our beds. We realized the work of WWOOF is not glamorous; it is, after all, farm work, but it took this experience to help us appreciate so.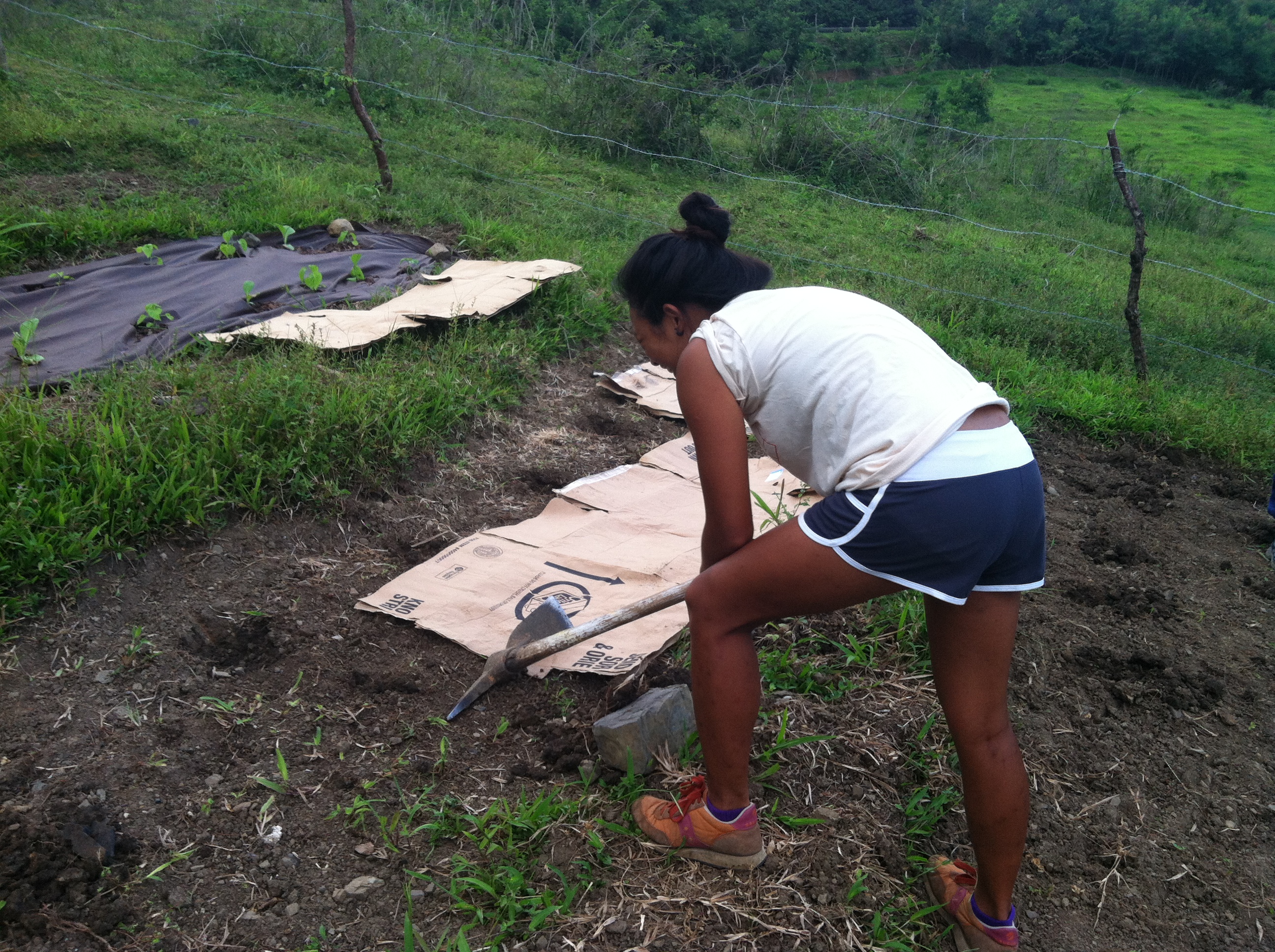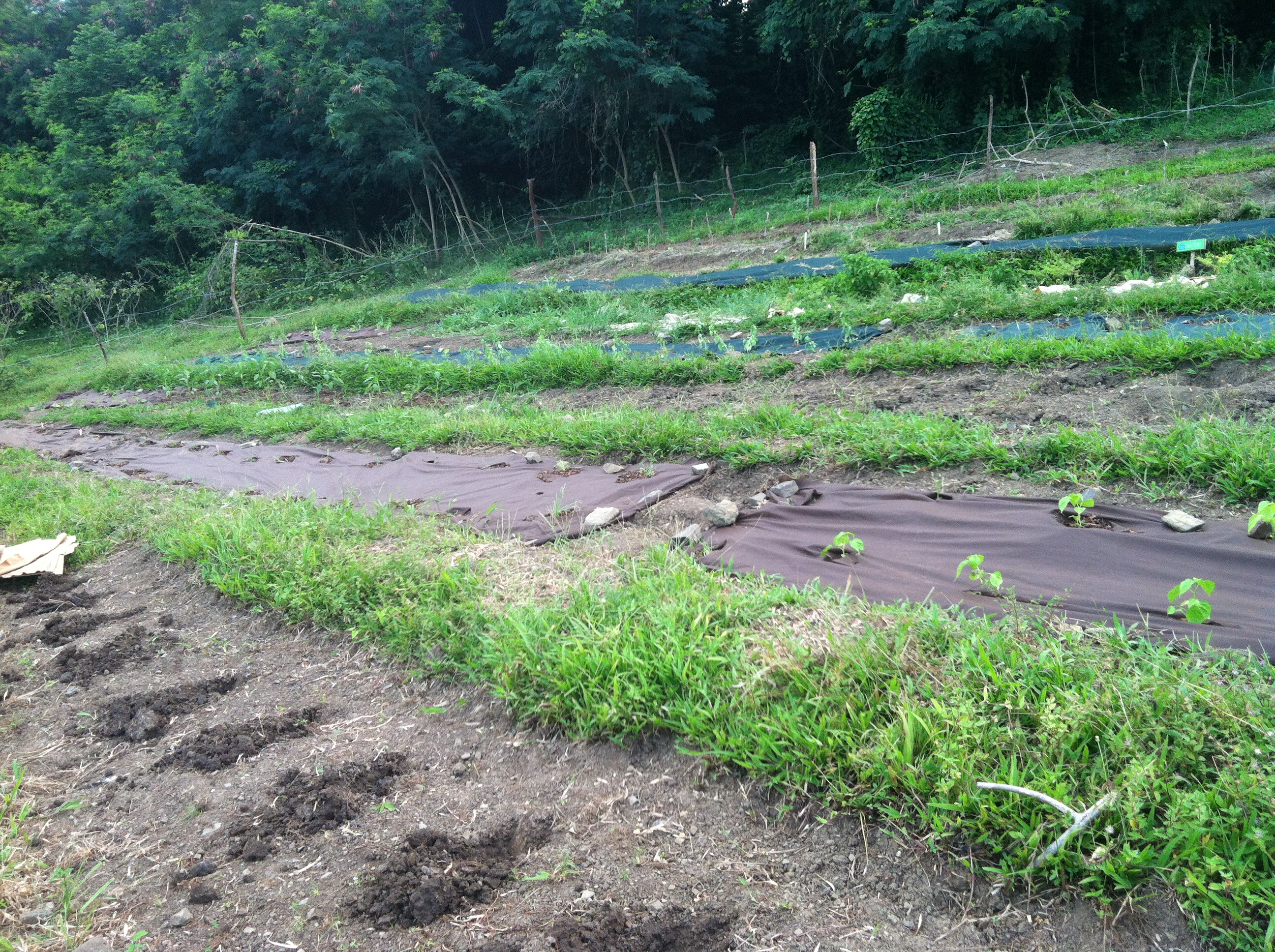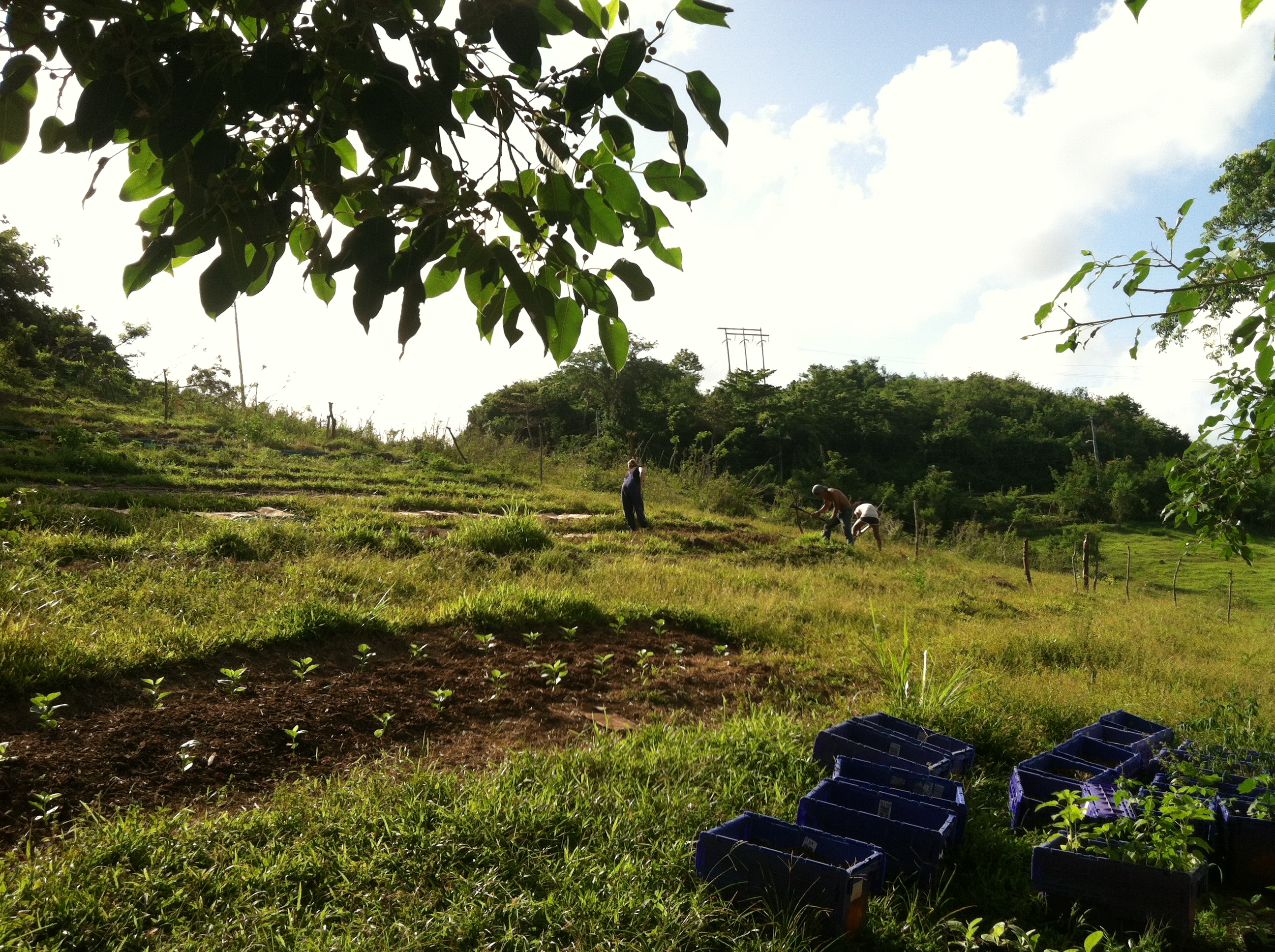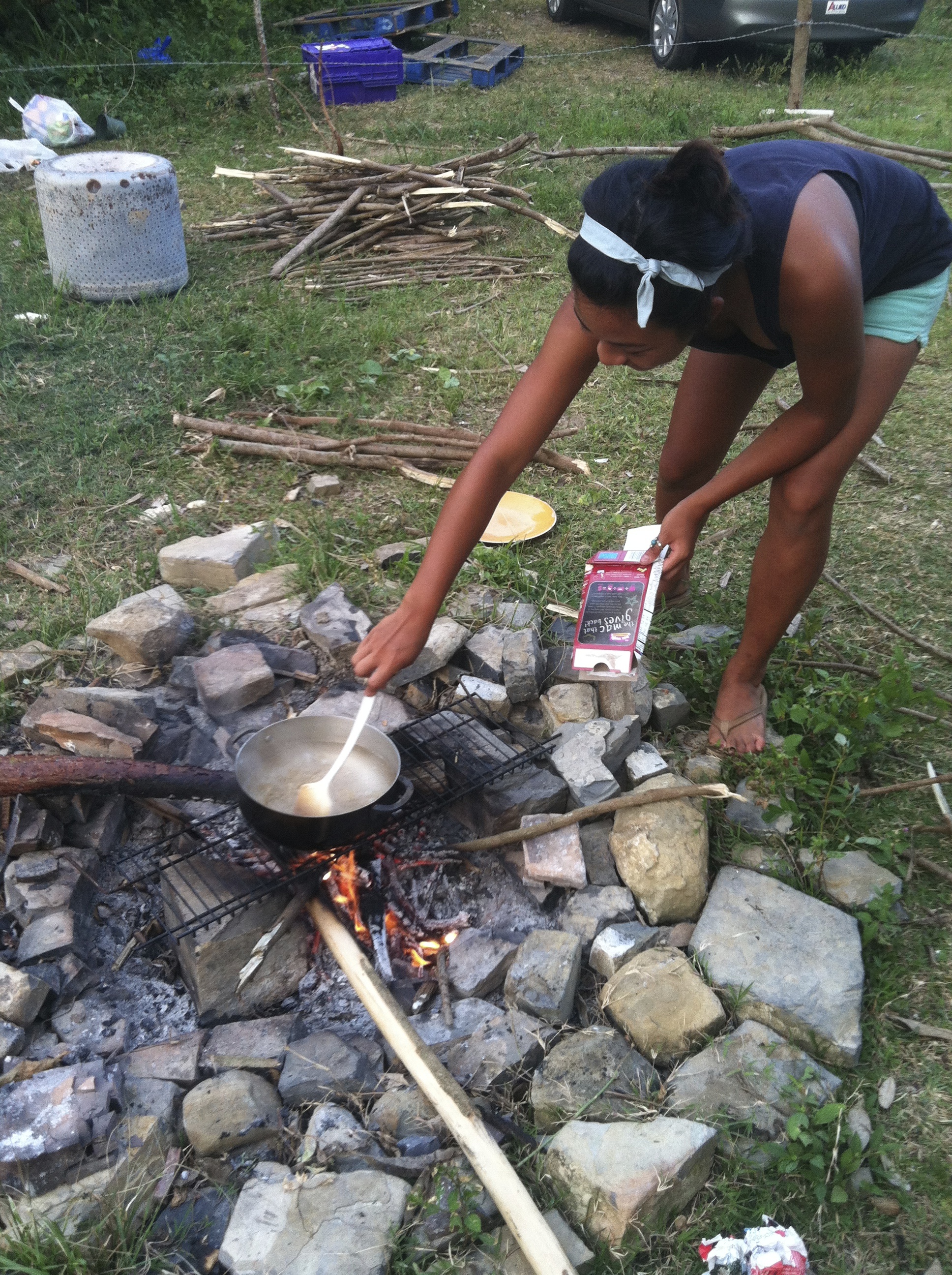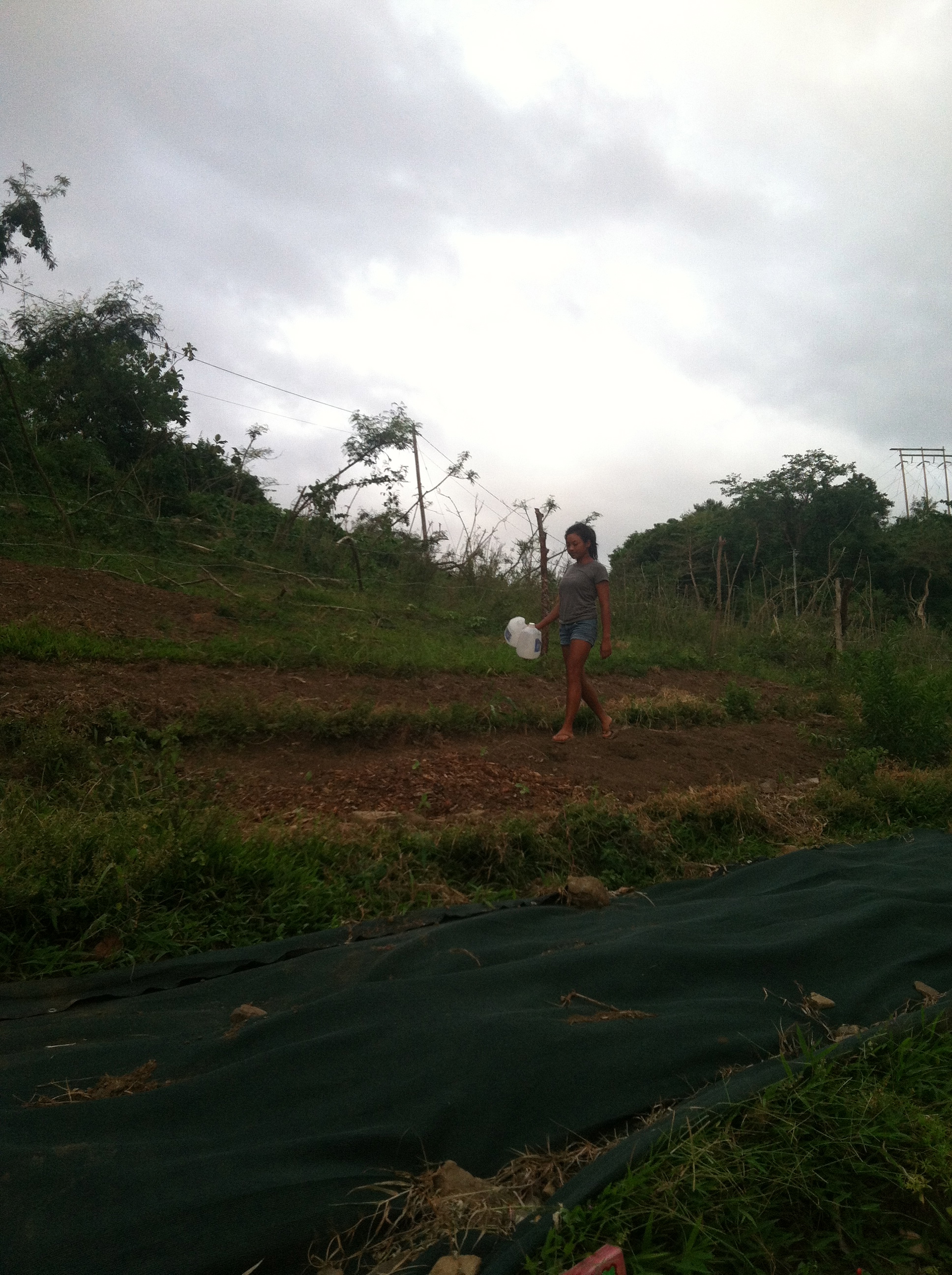 During our stay, I thought about the nonprofit organizations I had worked with in the past, most of which were disorganized due to a lack of time and manpower, a fact that makes volunteers want to work for them rather difficult. In the field of SISE, I learned, it can be impossibly difficult to found a social-mission program, and even harder to keep it running, no matter how well-meaning it is and how much of an impact it can have on a society's welfare. Here's the catch: an NGO needs a lot of help to get started and to prosper and expand, but in order to attract volunteers, it needs to strongly advertise its mission and progress, which can be difficult to do in the early stages without exaggeration. So when we volunteers arrived, it was a bit of a disappointment to realize that what we expected to learn about agriculture and sustainable nutrition couldn't be yet. From now on, when I anticipate working in a WWOOF opportunity or other kind of work exchange, I learned that I must be wary and conservative when it comes to expectations, an important aspect of changemaking.
Needless to say, we had a ton of fun anyway, and learned a lot about being a continental American abroad. What we did not learn about farming, we learned about addressing a society's needs. Especially in the field of public health, many organizations tend to diagnose problems that a community faces, without actually taking the time to know a community and with what it actually may need help, which is a critical skill in changemaking. We made several local Puerto Rican friends who had a lot to say about Puerto Rico's status as a territory of the United States. In fact, they all stated their complete distaste for being a US territory, and that Puerto Rico has a right and need to independence. One disadvantageous consequence of being a part of an epidemiologically transitioned United States, for example: the streets of Luquillo and neighboring towns are littered with Subways, KFCs, McDonald's, and Walmarts, and we were surprised to find, through travel and through conversation with locals, that chains are quickly overrunning the small island. As a result, small businesses, including fresh food markets and healthy food options, have been dissolved to a minimum. Rates of obesity among children are the highest than anywhere else in the US, resulting in a higher probability of having obesity as an adult, exaggerating the risk for cardiovascular disease and correlating ailments (check out this article from the Caribbean Business for more info).
What Puerto Rico needs, then, is an enormous public health grassroots effort to bring healthy back into fashion. Luquillo Farm Sanctuary is one of the few organizations looking to start this movement, and due to its recent inception, it is unforeseeable as to whether or not it will be able to create the profound impact it hopes to make. I am grateful that I was able to witness and be a part of the development of an early-stage grassroots effort, and I look forward to seeing it expand to rise to the problem. It's this kind of invaluable fieldwork that every student looking to study social innovation should seek, and I believe that my experience will greatly benefit my further studies in both public health and SISE.